Newsletter 2013 - Big Easter Special
Dear client of Xenonlook and WaxImport
As every year between the Car Show in Geneva and Easter we have our promotion sale.
Please select the pictures to get directly to the specials:
Your voucher is: OS13
Xenonlook Sale
20% for all Xenonlook products (Superwhite, Brigthness, SW Premium, Hyperwhite, LED, Festoons, Stripes, Sidemirror etc.)

WaxImport Sale
20% for all products of Smartwax, Dodo Juice, WaxImport and Liquid Elements
10% for all products of Chemical Guys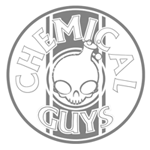 Procedure:
Place your order at shop.xenonlook.com or for detailing products at shop.waximport.com At the end of the order transaction you find a field Voucer where you can add the value OS13. With the new shop the new price can be seen immediately.
If you order from both sites of course you will only have to cover the costs of 1 package.
Shipping/Pickup
Pickup possible in: Switzerland (Arni, Au), Germany/Austria (Hörbranz near Lindau/Bregenz) Shipping costs per weight, will be shown directly in the order process.
More details:
Special offer is valid until 31.03.2013 and cannot be summed. Your payment must be payed until 07.04.2013.
Sale:

Spotlight
Sprintbooster
Action Cam (Camera with vacuum cup to mount on glas or paint)
LED P7 Bike Light - 900 lumen for the bike!
-> Only stock products, as long as they are available

You can read this letter in the following languages:
-> German
-> English
-> French

Clients complaign other clients: Make your friends happe and send this mail to them, the voucher is valid for several orders until the date above. You will get a nice present for each new client.